Dietician/Nutritionist – Nicole Hoffman, R.D.

Nicole Hoffman, R.D. is an experienced nutritionist who has partnered with us to optimize our patient's nutritional status. Whether you want to lose some weight before surgery or use her recommendations to maintain a healthy lifestyle after surgery, her in depth genetically based analysis will help you reach your goals. Even if you don't have surgery with us and just come in for facials, fillers, or lasers, a consultation with Nicole can help align your eating habits to create a sustainable and enjoyable eating plan to let you be your best self.
Please contact Nicole directly through her website to arrange your consultation with her.
---
3 Sets 10 Reps – Shanyn Cox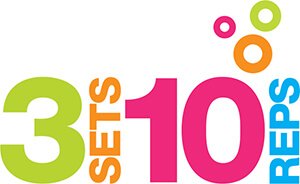 Over 10 years of professional fitness experience as a NASM Certified Personal Trainer has provided Shanyn Cox, owner of 3 Sets 10 Reps, the opportunity to work with all types of clients, ages 8 to 80, all with different goals. This has given her an in-depth training in understanding clients' individual needs and offering customized plans for success, in both one-on-one personal training or small group training settings. All exercise is done outside to capitalize on the beauty of San Diego. Shanyn uses a combination of strength and resistance training, HIIT (high intensity interval training) and cardio conditioning with a focus on flexibility, balance and core strength utilizing own body weight, dumbbells, equipment such as balls, bands, jump ropes, and good old creativity!
Each session will have a different combination of exercises to maximize results, minimize boredom and keep the body guessing. Shanyn's training philosophy is to always get the most from every client in a way that meshes with their goals and personality by infusing large doses of motivation and a little bit of tough love!
Please contact Shanyn directly (via phone, text or email) to discuss your fitness goals and set up a training session today!
3 Sets 10 Reps – Shanyn Cox
818-292-3242
shanyn@3sets10reps.com
---
Sasha Westray
Life Coach. Motivator. Speaker. Dancer. Personal Trainer. Mama. Sasha is known for her bad-a&& one of a kind hip-hop fitness classes, Lighting a fire under people's a&& to show up LOUDLY in their lives, And her upbeat, positive +motivating energy to create the life your soul desires!
Get off the diet roller coaster. Start your own business, create boundaries with people, places, & things.
Know your story + worth, pursue what sets your soul ablaze, replace old habits + beliefs that block your joy & spirit. Be brave + GO for your wildest dreams!
Wanna lose weight? Do one on one coaching session & live a fulfilled & joyful life? Come to a class? Make some exciting new changes in your mindset & soul? Have a cheerleader empowering you every step of the way?
Sasha has over 20 years of experience AND certifications in life coaching and training.
Her passion is empowering women + her methods are unconventional and life changing!