3 Sets 10 Reps – Shanyn Cox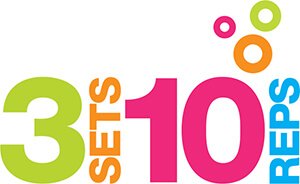 Over 10 years of professional fitness experience as a NASM Certified Personal Trainer has provided Shanyn Cox, owner of 3 Sets 10 Reps, the opportunity to work with all types of clients, ages 8 to 80, all with different goals. This has given her an in-depth training in understanding clients' individual needs and offering customized plans for success, in both one-on-one personal training or small group training settings. All exercise is done outside to capitalize on the beauty of San Diego. Shanyn uses a combination of strength and resistance training, HIIT (high intensity interval training) and cardio conditioning with a focus on flexibility, balance and core strength utilizing own body weight, dumbbells, equipment such as balls, bands, jump ropes, and good old creativity!
Each session will have a different combination of exercises to maximize results, minimize boredom and keep the body guessing. Shanyn's training philosophy is to always get the most from every client in a way that meshes with their goals and personality by infusing large doses of motivation and a little bit of tough love!
Please contact Shanyn directly (via phone, text or email) to discuss your fitness goals and set up a training session today!
3 Sets 10 Reps – Shanyn Cox
818-292-3242
shanyn@3sets10reps.com
---
Sasha Westray
Life Coach. Motivator. Speaker. Dancer. Personal Trainer. Mama. Sasha is known for her bad-a&& one of a kind hip-hop fitness classes, Lighting a fire under people's a&& to show up LOUDLY in their lives, And her upbeat, positive +motivating energy to create the life your soul desires!
Get off the diet roller coaster. Start your own business, create boundaries with people, places, & things.
Know your story + worth, pursue what sets your soul ablaze, replace old habits + beliefs that block your joy & spirit. Be brave + GO for your wildest dreams!
Wanna lose weight? Do one on one coaching session & live a fulfilled & joyful life? Come to a class? Make some exciting new changes in your mindset & soul? Have a cheerleader empowering you every step of the way?
Sasha has over 20 years of experience AND certifications in life coaching and training.
Her passion is empowering women + her methods are unconventional and life changing!