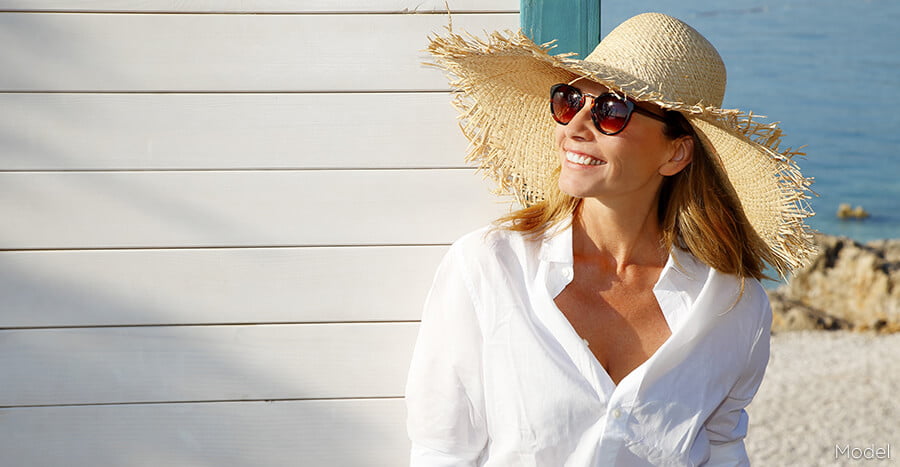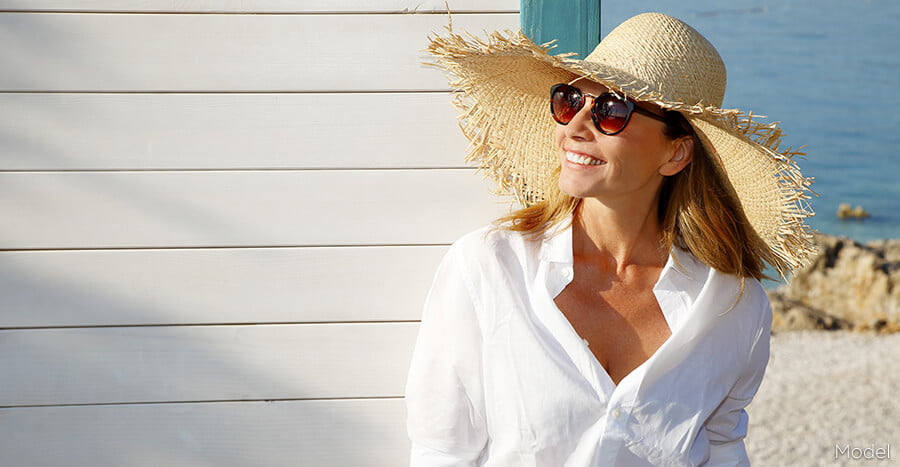 Learning you have breast cancer is an emotional and overwhelming experience. In today's world, there are many effective ways to treat breast cancer to include surgery, chemotherapy, and radiation. Discussing an individualized reconstructive plan with your plastic surgeon prior to committing to a treatment strategy is invaluable in achieving the best possible post-treatment appearance.
At Restore SD Plastic Surgery, we are here to support your treatment choices and to create a reconstructive plan that restores your breast physically and helps your emotional journey to recovery. Reconstructing the breast to create a balanced, natural result is what Dr. Douglas and Dr. Gallus do best and have been doing for over a decade.
---
The Best Candidates
Breast reconstruction is not for everyone but at Restore SD Plastic surgery we feel strongly that all women facing breast cancer treatment should have the opportunity to learn about their options. A federal mandate, The Women's Health and Cancer Rights Act, was passed in 1998 to protect women's rights regarding breast reconstruction. This law ensures women are offered reconstruction following mastectomy and symmetry surgery for the opposite breast in group insurance plans that cover mastectomy.There are a few reasons why patients are not candidates or may need to change the timing of the reconstruction.
Typically, breast reconstruction is done at the time of mastectomy. This is referred to as Immediate Breast Reconstruction. The most common reason to do reconstruction later (known as Delayed Breast Reconstruction) is a treatment plan that includes postoperative radiation. In that situation, it is often best to wait on the final reconstruction until the radiation is completed and you have healed from the radiation treatment. Even in these cases you may be a candidate for an implant based reconstruction that is replaced after radiation treatment. This is known as Delayed Immediate Reconstruction. Other reasons to delay reconstruction are a smoking history, obesity, and diabetes that is not well controlled.
These risk factors delay wound healing and increase the complication rate associated with surgery. Your surgeon can discuss your options in the setting of these risk factors and other health conditions that may affect your surgical result. Delivering a safe, consistent, natural, and attractive reconstruction is our goal.
The most important thing to understand about breast reconstruction is that it should be individualized for every patient. A diagnosis of breast cancer brings with it many doctor visits, each with a flood of new information. The treatment options can be overwhelming and at Restore SD Plastic Surgery we want to help you to make an educated and informed decision regarding your breast reconstruction. Your consultation will be in a calm and unhurried environment that allows you and your family members to openly communicate your reconstructive desires, concerns, and yes, even fears.
If you decide to proceed with mastectomy and reconstruction there are many options that can involve implants or use of your body's own tissues or both. The process of reconstruction can take up to a year and we want to ensure that the right plan is in place when we begin the journey.
The Options
Breast reconstruction can be performed at the time of mastectomy (Immediate) or several months or years later (Delayed). The most common reasons for Delayed reconstruction are outlined above. No matter the timing of the reconstruction, the major techniques of breast reconstruction use implants/tissue-expanders, use your own tissue (autologous), or some combination of the two. Your options will vary depending on the shape, size, natural drooping (ptosis) of your breast as well as your skin quality and personal preferences.
In implant-based reconstruction, a tissue expander is placed in the breast pocket, typically below the pectoralis muscle. It is a deflated balloon that is partially filled with saline at the time of surgery. After a couple weeks of healing, the expander is inflated weekly in the office until the desired volume is reached. This can take a few weeks but is typically completed by six to eight weeks after surgery. Your Restore SD Plastic Surgeon will then plan the next stage of surgery in which the expander is removed and replaced with a permanent implant. At this surgery, fat is often taken from another area of your body and grafted around the implant to create a smoother contour and refine the result.
In certain patients, direct to implant reconstruction (DTI) is an option. At the time of mastectomy, a permanent implant is placed and following healing, you are ready to move on to nipple reconstruction and areolar tattooing. Fat grafting may help refine the result at the time of nipple reconstruction.
In autologous reconstruction, your own tissue is used to create a natural appearing breast. The most common way of performing this reconstruction is to use your tummy tissue. This is known as a TRAM flap or DIEP flap depending on the surgical technique used.
Another common way of reconstructing the breast is to use a Latissimus Dorsi flap. Using part of your back muscle is a reliable way of providing the necessary soft tissue coverage for a long-lasting breast reconstruction in patients who have been radiated. It is most often used in conjunction with a tissue expander to provide the volume needed to recreate a natural looking reconstruction.
The Surgery
Breast reconstruction surgery is performed under general anesthesia. Depending on the type of reconstruction performed the procedure may take from 1-2 hours to several. Your hospital stay is also dependent on the type of reconstruction performed.
The Recovery
Most tissue expander and implant based surgery patients can go home the day following the procedure. Autologous reconstruction patients usually spend two days to one week in the hospital depending on the specific reconstructive surgery performed. Recovery also varies on the type of surgery. All surgical procedures come with varying amounts of discomfort. At Restore SD Plastic Surgery, your postoperative comfort and pain control are important and we use the long-acting pain medication Exparel to ease your recovery. You will be seeing your Restore SD surgeon frequently after surgery. It is best to avoid travel in the first several weeks after surgery. Please discuss surgical timing with the Restore SD team to allow adequate healing and follow up prior to any planned travel. Many complications occur from getting too active too early. Your Restore SD team will guide you back to your work, recreational and more vigorous daily activities.
---
FAQ's