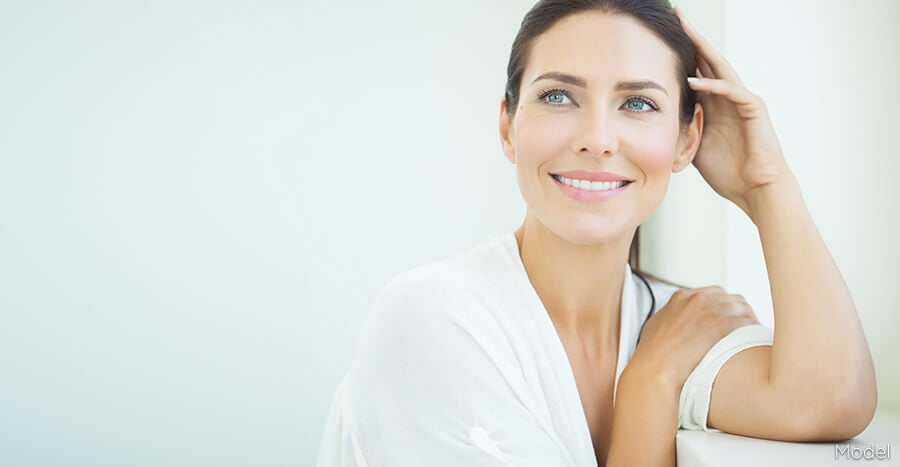 A relative newcomer to the fight on unwanted fat, KYBELLA® offers a non-surgical means of reducing that unwanted, stubborn fat under your neck. KYBELLA® is the first and only FDA approved injectable medication to permanently dissolve fat under your chin to improve your contour and profile. KYBELLA® consist of deoxycholic acid, which is a synthetic version of a substance you naturally produce to break down fat in your digestive system. When delivered in a series of in office treatments, it can break down stubborn deposits of fat which are then absorbed and removed by your body.
---
The Best Candidates
Wish to reflect your inner positive self
Are healthy and not taking blood thinning medications
Interested in a non-surgical means of removing fat with a series of office procedures
Are a healthy weight with a stubborn area of fat under the neck
---
The Options
KYBELLA® is one of several options to address local pockets of fat. In some patients, liposuction may offer a quicker means to a final end result. But for those who are willing to have a series of treatments, depending on the area being treated and the severity, KYBELLA® avoids a surgical procedure and can be accomplished in the office.
The Procedure
On the day of your consultation, your Restore SD Plastic surgeon will review your facial anatomy, your concerns and establish a plan for treatment. Next, we apply a gentle cleanser and an antiseptic to the areas of injection. Ice packs can be applied before and after treatment to make KYBELLA® treatment as comfortable as possible.
Your provider will then inject the KYBELLA® in the area under the chin in a grid-like pattern with a very small needle. Anywhere from 2 to 4 vials of medication may be required to treat the area fully. There is some minor stinging immediately afterward that lasts for 15 minutes. Shortly after, you can re-apply makeup and go about your day. You will have some swelling and redness in the area for approximately a week.
KYBELLA® injections are performed in the office setting and are generally repeated at regular intervals of 4-6 weeks for a total of 3 to 6 treatments. We can help you avoid hectic scheduling by setting up your next visit as you leave!
The Recovery
Expect some tenderness and discomfort at the time of treatment that tends to resolve within the first day. The area will be puffy and red for up to a week after the KYBELLA® treatment. After that first week you can expect the area of fat to slowly improve as your body absorbs and removes the fat. As KYBELLA® is a series of treatments spaced out every 4-6 weeks, the amount of swelling and inflammation tends to decrease with each subsequent treatment.
The Combined Procedures
KYBELLA® complements other facial rejuvenation procedures to restore youth and vitality to your appearance. It is often combined with fillers such as JUVÉDERM VOLUMA® XC, JUVÉDERM®, or Restylane® as well as laser skin rejuvenation and neuromodulators like BOTOX® Cosmetic. Your Restore SD team will make individualized recommendations for your skin type to ensure you have the healthiest and youngest appearing skin and facial profile possible. Our medical grade skin care products are not available in retail stores and a complimentary skin care evaluation is offered at every Restore SD consultation.
---
FAQ'S