Procedures
Dr. Kat Gallus offers the most advanced options to deliver exceptional results.
Begin your transformation today.
Schedule Consultation
Get the intel you need from a doctor you can trust
Receive Your Treatment
Get the right procedures, performed in a safe environment
Look at the mirror with confidence
Feel your confident best, every day
Experienced, board-certified San Diego plastic surgeon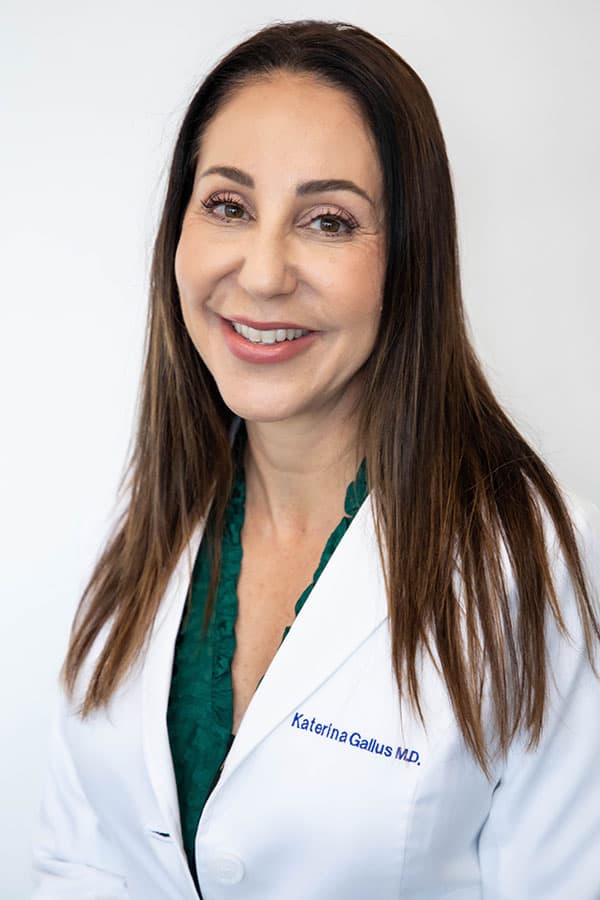 Dr. Katerina Gallus is a talented board-certified plastic surgeon who is proud to offer aesthetic procedures in a warm and welcoming environment. At our San Diego plastic surgery practice, Restore SD Plastic Surgery, you will be surrounded by friendly staff who are here for you every step of the way.
At Restore SD Plastic Surgery, we partner with you to achieve the results of your dreams
Dr. Gallus tailors her treatment approach to respect your personal ideal of beauty, offering both traditional and modern techniques. During your San Diego plastic surgery consultation, she will educate you on a full range of options.
"I saw multiple doctors and none of them ever listened to my concerns or to how I was actually feeling. Dr. Gallus did!!!"
—A.E.
Dr. Gallus is San Diego's trusted choice for understanding, expert care
The founder of Restore SD Plastic Surgery, Dr. Katerina Gallus previously completed a 20-year career as a Navy plastic surgeon. She deployed multiple times to provide surgical trauma support to wounded soldiers and sailors; she also trained nearly 100 Navy physicians. Dr. Gallus is board certified by the American Board of Plastic Surgery (ABPS) and is a member of The Aesthetic Society, the American Society of Plastic Surgeons (ASPS), the California Society of Plastic Surgeons (CSPS), among other professional societies.
Meet Dr. Gallus, get an inside peek at our La Jolla plastic surgery practice, and learn why patients love Restore SD Plastic Surgery.
Dr. Gallus holds over 20 years of experience in both cosmetic and reconstructive surgery and is highly skilled in all of the procedures she offers. As a female plastic surgeon and mother, Dr. Gallus is also a down-to-earth surgeon who understands the value of empowering you to make an informed decision about your plastic surgery.