PATIENT REVIEWS FOR RESTORE SD PLASTIC SURGERY
We're proud of what our patients have to say about our San Diego surgery center! Read on to learn more about patient experiences at Restore SD Plastic Surgery.
January 31, 2022
Monique W.

Dr. Gallus and her team are amazing and supportive leading up to your procedure and after. I had breast implant removal and a lift and I am soooo happy with my results. Dr. Gallus will listen to your goals while giving her suggestions based on her knowledge and expertise. I always felt amazingly comfortable and welcome whenever I would call or visit in person. I would definitely recommend her and her team and if I wanted any other procedures I would most definitely choose her again.

—Monique W.
February 28, 2021
The best surgeon in San diego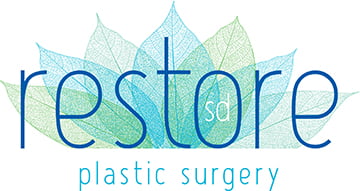 I just love her and her staff. They will make you happy. Their after care is wonderful. I had a problem with the pharmacy and She sprang into action and fixed the problem right away. She is very attentive to your concerns. My outcome was fabulous.. Better than I expected! She is so down to earth and she will make you feel very comfortable. I will recommend her to everyone. I just loved her.

—Catherine Mayo
October 22, 2020
Cory M.

I had a procedure and some Botox at Restore SD Plastic Surgery a few months ago and I couldn't be happier with the results! I'm new to injections and it was even better than I expected. The team at Dr. Gallus's office is so friendly and put me at ease from the moment I came in.

—Cory M.
July 26, 2020
Lynn C.

Dr. Gallus and her team at restore are incredibly professional and caring. They make you feel comfortable from the first time you set foot in their beautiful office. My results from my procedure were exactly what I expected. I believe having a woman plastic surgeon like Dr. Gallus is key to getting the results you want. If you are looking for a great surgeon, I highly recommend Dr. Gallus. Thank you Restore!

—Lynn C.
June 25, 2020
Jessica V.

Dr. Gallus and the entire team at Restore SD Plastic surgery are incredible! From initial consultation, throughout every procedure and in their follow up they continue to exceed all my expectations. I highly recommend Dr. Gallus and Restore SD Plastic Surgery to anyone seeking surgical and non-invasive procedures.

—Jessica V.
April 6, 2020
Larissa's Review

Restore SD Plastic Surgery has many different procedures to choose from. I love Dr. Kat for many reasons, but what stands out to me the most is that she's work on reconstruction for war veterans and breast cancer survivors. Her heart is in this and she cares about her patients. Plus she's really cool and funny. Love her bedside manor!!

—Larissa Gabrielson
March 12, 2020
Anne R.

Logistics first, the office is super-responsive, answered all my questions, and they are always on time. Easy to get to, and tons of parking.

I was looking into fraxel or microneedling and had a consult with Dr. Gallus. Ah-mazing. She totally connects, listens, and gave me all the information I needed to make an informed decision. I ended up getting fraxel on my hands and microneedling on my face. While we waited for the numbing cream to do it's trick on my face, I set my hands in the fraxel laser booth. I was in and out in an hour. Loving the results!!! I highly recommend. Thank you! I will be back in 4 weeks for round two.

—Anne R.
March 12, 2020
Lisa D.

This office is beautiful! It is a new and clean facility. I got a facial done with Erin and she did a fantastic job! I would recommend anyone here to see Erin for a facial.

—
March 7, 2020
Breast Augmentation

I had an excellent experience. The practice is impeccable. I loved their 3D imaging machine that shows you your entire procedure outcome before it happens. It helped me feel confident with my decision. The best thing about Dr. Gallus is there is no pressure, she asks you what is most important to you and figures out a way to make you happy.

—Lindsay M.
March 7, 2020
Best Care Anywhere

Where to even begin…. Dr. Gallus and her team are truly incredible! I saw multiple doctors and none of them ever listened to my concerns or to how I was actually feeling. Dr. Gallus did!!! She heard me and she made me feel like a family member or close friend and not just a paying patient. She never tried to over sell me on a procedure she didn't think I needed, gave me her honest opinion and she asked what I wanted and what I thought. When I decided to have my treatment and wanted to schedule my appt her team went above and beyond to get me in as soon as possible. Erin her coordinator even held my hand as the anesthesiologists put me to sleep because I was so nervous. The facility I had my surgery was OMG amazing. The girls were so friendly and treated me with so much kindness. I even got video, pictures, and I emailed Erin with questions I had. Erin was always so prompt getting back to me. I have never felt so much support and love from a plastic surgeon office (I have been to a few). She was always so prompt and amazing!!! I had my 3 week post op today and I got my scar cream to apply on my incisions and am scheduled for my 1st of 3 laser sessions. I am so happy with my results anI will always refer Dr. Gallus and her team to everyone I know. She changed my life and I will be forever grateful!!!

—A.E.