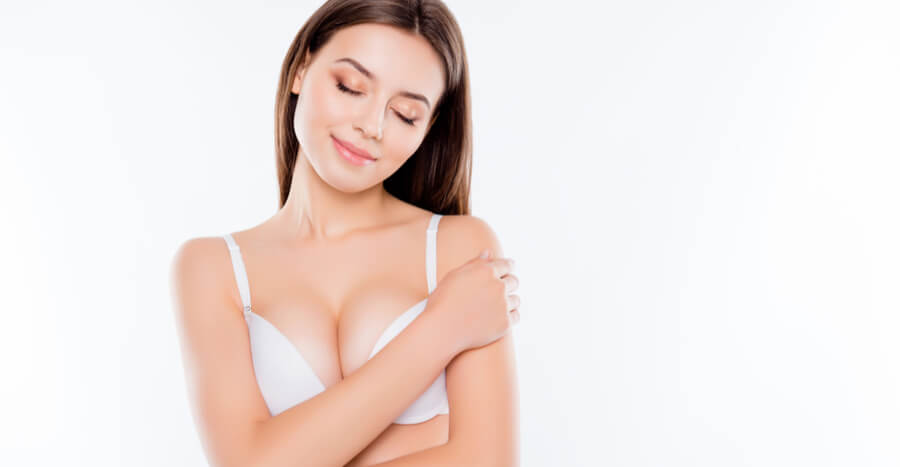 Breast sagging (known at breast ptosis) is caused by a loss of skin elasticity. There are several causes of breast sagging to include breastfeeding, pregnancy, weight loss, and the natural aging process. At Restore SD Plastic Surgery, board certified plastic surgeon Dr. Katerina Gallus can correct breast sagging with a breast lift and, if desired, restore volume with breast implants.
What causes breast sagging?
Pregnancy or breastfeeding: During pregnancy and breastfeeding the breasts enlarge due to hormonal changes and weight gain. Even if you don't breastfeed, the increase in breast size and then decrease after pregnancy leads to a stretching of the breast skin and breast sagging.
Genetics: Some women have a predisposition to breast sagging and stretch marks
Weight Loss: With weight loss, the breast loses volume and the skin may not be able to retract enough. This also leads to sagging breasts.
Aging: Over time, environmental factors, gravity, and hormonal changes lead to loss of breast skin elasticity and support.
Degrees of Breast Sagging:
Breast sagging occurs to a different extent with each woman. Depending on the amount of ptosis, the treatment may differ. One way to assess your level of sagging is to take notice of where your nipple is in position to your breast crease when looking at your reflection straight ahead in the mirror.
Grade 1 ptosis: Your nipple is at the level of your inframammary breast crease or just below
Grade 2 ptosis: Your nipple is below your breast crease
Grade 3 ptosis: Your nipple points straight down to the floor
Pseudoptosis: Your nipple is in a good position but most of your breast tissue is below your crease and you have a flattened appearance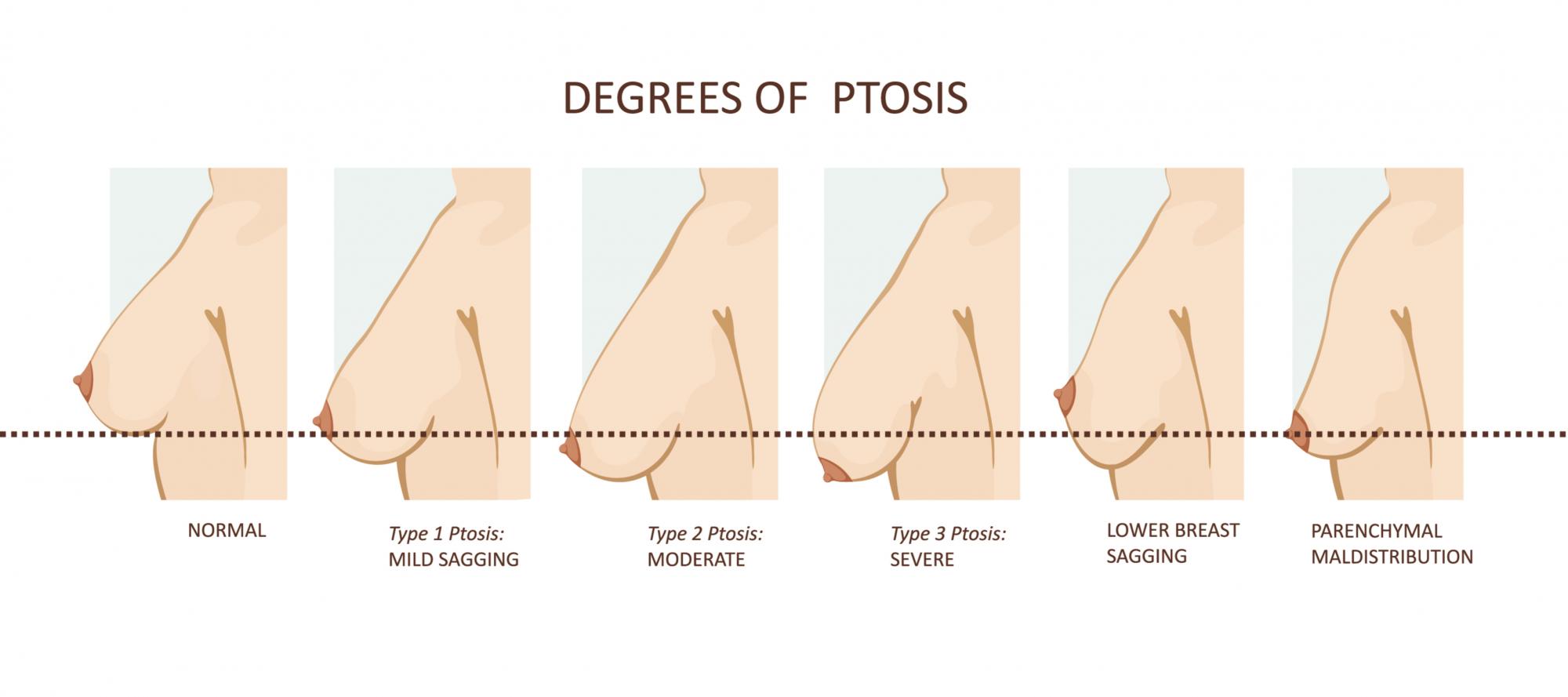 What are my surgical options for sagging breasts?
Breast Lift: During a breast lift, your Restore SD Plastic Surgeon will remove excess skin and tighten the breast tissue as well as reposition your nipple to a more aesthetically pleasing height on your chest.
Breast Augmentation: If just a small amount of sagging is present, and your goal is to have a natural-appearing result, your Restore SD Plastic Surgeon may place a breast implant, either silicone gel, structured saline, or saline. This will correct a small amount of ptosis and restore volume.
Breast lift with augmentation: Often, women are faced with the decision to have a breast lift or a breast lift combined with breast implants – the combination known as augmentation-mastopexy. Breast augmentation is an excellent way to add volume to drooping breasts, but breast implants do not always adequately address excess skin. Breast enhancement using a combination of breast lift and implants can provide a dramatic result by restoring fullness, improving the overall breast shape, and optimizing breast position.
Choose Dr. Katerina Gallus for your San Diego breast surgery
As you consider options to enhance your breast size and shape, doing your homework and educating yourself about the breast lift and breast augmentation options in San Diego is essential. At Restore SD Plastic Surgery, our team partners with you to customize a treatment plan that is individualized to your body, aesthetic goals, and timeline. We also offer imaging with the Vectra 3D imaging system to assist in your decision-making process as well as a reduced opioid recovery pathway. Board certified plastic surgeon Dr. Katerina Gallus is committed to patient safety and is both certified by the American Board of Plastic Surgery as well as being a member of the American Society of Plastic Surgeons and the American Society for Aesthetic Plastic Surgery.
Call 858-224-2281 or contact us online to book your complimentary breast enhancement consultation today!