Am I a Candidate for Prominent Ear Surgery (Otoplasty)?
Have prominent ears that protrude further than normal dimensions
Are self conscious about how your ears look or are teased by others
Are motivated to improve your ear appearance through surgical intervention
Are able to refrain from vigorous contact sports for 6-8 weeks after surgery
Are a healthy non-smoker and not taking any blood thinner medications
---
Prominent Ear Surgery Options
Prominent ears are quite common and can be due to lack of a natural fold of the upper ear or an excess of cartilage at the base of the ear – or a combination of both factors. Your Restore SD surgeon will perform a thorough examination and discuss a comprehensive surgical plan that addresses your individual goals. In some cases, only the upper ear fold needs to be created while in others, only the cartilage reduction at the base of the ear needs to be done. Sometimes both areas need to be addressed surgically.
Prominent Ear Surgery Procedure
Prominent ears are corrected under general anesthesia in a hospital or accredited ambulatory surgery center. The surgery generally takes about 2 to 3 hours and is an outpatient procedure. Incisions are made behind the ear and corrective sutures are placed to create an upper ear fold. If the base of the ear is involved, a small amount of cartilage may be removed to allow the ear to rotate back into a less prominent position. Sutures are then placed to hold the ear in the correct position. Absorbable sutures are then placed to close the skin and a compression dressing is placed.
How Long Does Recovery from Prominent Ear Surgery Take?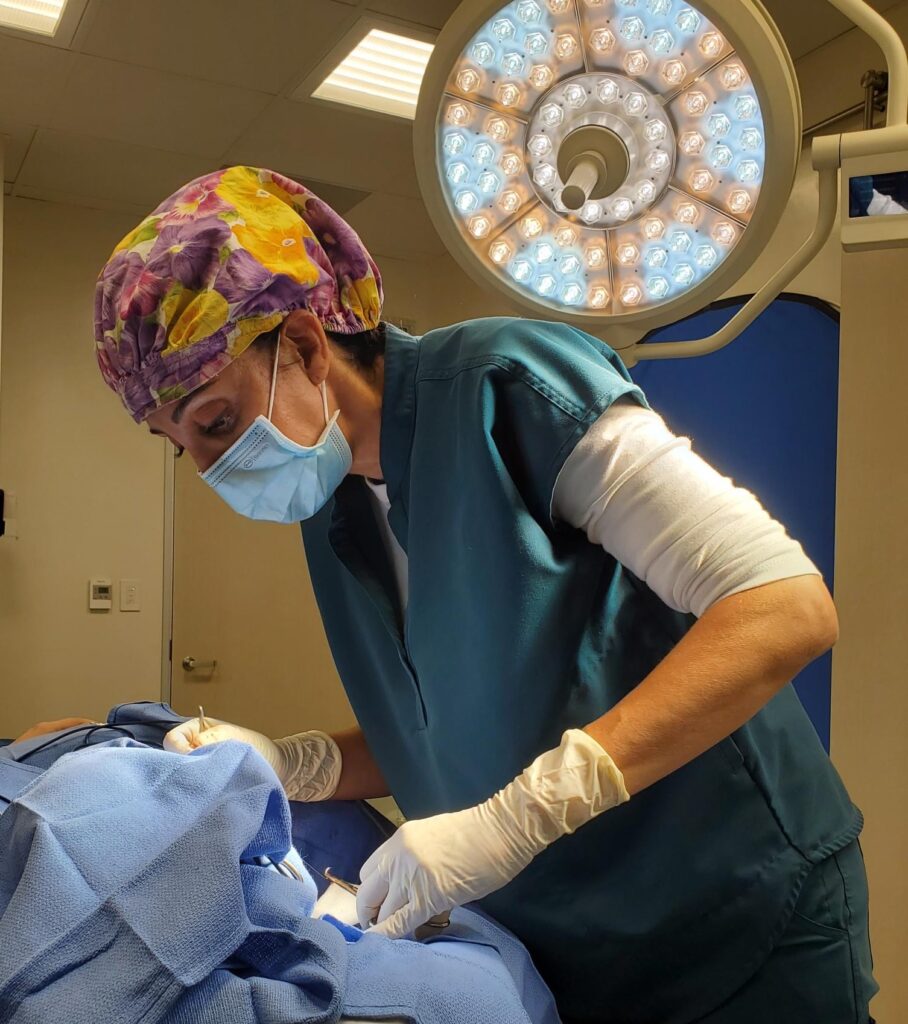 After you recover from anesthesia you will be able to go home with a responsible adult. Ideally this loved-one or friend can stay with you for a day or two after surgery and drive you to your early follow up appointments. You will have a dressing that will be removed by the Restore SD team when you return for follow up within 24-48 hours. Some surgical pain is expected and you will be prescribed pain medication to help keep you comfortable during the recovery process. You will need to wear a headband for a few weeks after surgery to keep the ears in correct position during healing. Some of our patients have gotten very creative with their headwear! Normal daily activities like showering, eating and light activity such as walking can be resumed within 24 hours after surgery. Some post-operative swelling is normal and generally resolves within the first 6 weeks after surgery. You should refrain from intense physical activity for 6-8 weeks and contact sports are not allowed during the healing process. During the recovery period, you will have follow-up with your Restore SD surgeon and will be guided back to your usual activities. Most complications occur from getting too active too early, so select a surgical date that allows an appropriate amount of time to heal and gradually return to your more vigorous activities.
Combined Procedures for Prominent Ear Surgery
Correction of prominent ears is generally performed as a stand-alone procedure but can be safely combined with breast surgery, some body contouring procedures, facial rejuvenation procedures, and even liposuction. Your Restore SD surgeon will listen closely to your goals and partner with you to develop an individualized surgical plan that optimizes your results and safety.
---
Carpools & Cannulas: Modern Motherhood and Plastic Surgery – Listen Up! Ear Surgery 101

---
Prominent Ear Surgery FAQs