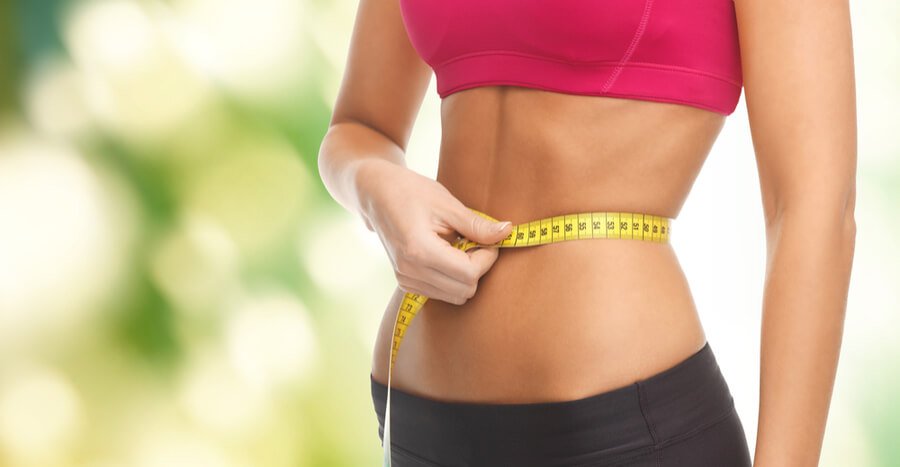 What can I do about my belly fat and love handles?
If you have stubborn belly fat or love handles that just won't go away with improved nutrition and exercise, then we have options for you. A bit of extra belly fat, love handles, and perhaps a little on the inner or outer thighs are common concerns that we see at Restore SD Plastic Surgery. Despite exercising regularly and eating right, sometimes your metabolism just won't let you get rid of those trouble spots and you are left in search of a surgical solution.
What causes the distribution of belly fat and love handles?
The cause of extra belly fat and love handles is an accumulation of localized fat cells. This may occur after pregnancy, a change in metabolism, or as part of the natural aging process. Starting around age 30, our metabolism begins to decline while our appetite often remains unchanged – this leads to an imbalance in calorie intake. Unfortunately, crash dieting or rapidly cycling up and down in your weight can adversely affect your metabolism and make it even harder to shake those extra few pounds. As we age, our energy, activity, and athletic ability levels all change. It becomes harder to find time to exercise in the middle of a busy career and family life and our joints, tendons, and muscles just don't rebound as quickly as they once did.
Are there fat storage differences between men and women?
Fat deposition differs between men and women. For women, the extra calories get stored as fat in the lower tummy, flanks, and thighs. For men, the fat deposition tends to be more love handles or internal fat that resides in the abdominal cavity surrounding the organs and giving the appearance of the male "beer belly".
What should I do if I am considering liposuction?
If you look in the mirror one day and decide that it is time to do something to improve your appearance and optimize your proportions, it is important to know what choices are out there. There are many options in body contouring today – both surgical and non-surgical. The internet is overflowing with the latest and greatest way to look amazing, so it is important to do your homework and see a board-certified plastic surgeon to develop a treatment plan that is customized to your individual body, aesthetic goals, budget, and timeline.
To start, it is best if you are at a stable weight for 4-6 months prior to starting any type of body contouring and have any medical conditions such as high blood pressure under control. It is also important to know that body contouring procedures are not designed for weight loss and will not significantly change your weight.
How is liposuction different than non-surgical treatments?
The most common, predictable, and trusted way to perform body contouring is with liposuction. There are several variations of liposuction that include SAFELipo, SmartLipo, Vaser, and Power Assisted Liposuction (PAL). The bottom line with liposuction is that is permanently removes excess fat cells during an outpatient surgical procedure. The results are immediate, durable, and predictable.
Note that liposuction or non-invasive fat reduction cannot address excess skin, only fat. If you have sagging skin, especially after pregnancy or weight loss, tummy tuck surgery (also known as abdominoplasty) is the only way to tighten stretched muscles and remove excess skin to restore a firm, smooth abdomen.
What procedures can I combine with liposuction?
Liposuction can be combined with many other surgical and non-surgical procedures. It is often included as part of Mommy Makeover surgery, which includes some or all of the following procedures: Breast augmentation, Breast lift, Liposuction, Tummy tuck (abdominoplasty), and Labiaplasty.
What options are available for non-invasive fat removal?
There are three popular non-surgical contouring options:
Coolsculpting® – this treatment uses the process of cryolipolysis, otherwise known as fat freezing. It requires multiple treatment sessions and results are seen after 4-6 months. There have been issues with tissues becoming lumpy and even sites that paradoxically grow more fat.
Radio Frequency (RF) treatments are usually effective in temporarily tightening the skin. RF treatments show good initial results but tend not to be durable after a year or two.
Kybella® – deoxycholic acid which is an injectable series of treatments that is FDA approved for the treatment of the "double chin" but has found a number of "off-label" uses such as the bra roll, area around the belly button, knees, and arms. There is some discomfort with the injections and a considerable amount of swelling may be present for up to two weeks after treatment. To achieve optimal results, it requires a series of three treatments.
What is the recovery time for body contouring?
When discussing liposuction vs. Coolsculpting® (or any of the non-surgical treatments), it is important to have realistic expectations. For example, a series of Coolsculpting® treatments can cost about as much as one liposuction operation and will take several months for the results to be evident. Each Coolsculpting® treatment is 45 -60 minutes whereas liposuction of the tummy, flanks, and thighs all together takes about 3 hours and permanently removes those troublesome areas.
Why should I choose Restore SD Plastic Surgery for my liposuction treatment?
At Restore SD Plastic Surgery, board certified plastic surgeon Dr. Katerina Gallus is dedicated to patient safety and is both board-certified by the American Board of Plastic Surgery as well as being a member in good standing of the American Society of Plastic Surgeons (ASPS) and the American Society for Aesthetic Plastic Surgery (ASAPS). We operate only in fully accredited facilities and take the time to listen to your goals and develop a treatment plan that is individualized to your body, aesthetic desires, and timeline.
When you are ready for a truly exceptional body contouring experience in San Diego, look no further than Restore SD Plastic Surgery. Call us at 858-224-2281 or contact us online to book your complimentary consultation today!