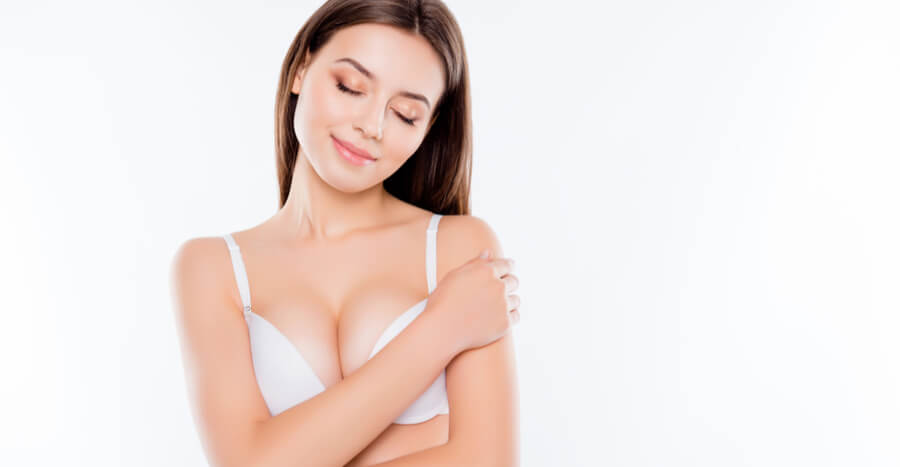 What can I do if I think my breasts are too small?
If you are concerned about small breast size, it is important to know that you are not alone. For many women, breast size and shape are intrinsically linked to a sense of self-confidence and femininity. Optimizing breast size and shape with breast augmentation is one of the most popular plastic surgery procedures year-after-year and has a very high patient satisfaction rating. Over 300,000 women have breast augmentation procedures in the United States each year, and another 150,000 have a breast lift in addition to having breast augmentation.
How do I know which size implant is right for me?
Being able to visualize your potential result is a key element in your decision-making process. Restore SD Plastic Surgery is a state-of-the-art facility utilizing the latest technology. We offer a consultation using the Canfield Vectra 3D imaging system. This specialized system allows Dr. Gallus to show you simulated breast augmentation results on your own body. While you can view before and after galleries or before and after books to get a sense of your surgeon's aesthetic, it is beneficial to see simulated breast augmentation results on your own body. The software even lets us add a breast lift to see what a higher nipple position would look like.
Is breast augmentation safe?
Breast augmentation is a safe and reliable surgery that, in the hands of an experienced surgeon, produces consistently excellent results. Female board certified plastic surgeon Dr. Katerina Gallus has over 15 years of breast enhancement experience and will work with you to achieve the best and safest outcome possible.
How long does it take to recover from breast augmentation surgery?
The breast augmentation procedure is done on an outpatient basis and generally takes about 1-1.5 hours. Recovery after breast augmentation is generally on the order of a week or two to get back to your usual daily activities. It may be 4-6 weeks before you can return to your more vigorous activities like working out or playing certain sports. The Restore SD Plastic Surgery team will be with you during every step of your recovery and will guide you back to your regular activities at the appropriate pace and time.
What is the cost of breast augmentation surgery?
The cost of breast augmentation in San Diego has several components. The total price paid involves the cost of the implants, a fee for anesthesia, a fee for the surgical facility, and the surgeon's fees. There is a bit of variability in the cost of the implants, depending on the manufacturer, the type of implant, and the implant fill material. For example, silicone gel implants are more expensive than saline implants. Some smooth round silicone gel implants cost more than others if they are a more specialized implant with higher fill volume or gel cohesivity. We also offer the Ideal Implant, a structured saline implant that is more expensive than the average saline implant.
When you are considering breast implant surgery in San Diego, it is important to know what the cost quote includes. Many of the very low breast augmentation prices that you will see as Google Ads or even in print advertising seem too good to be true – they are. Often this quoted price does not include anesthesia or facility fees. At Restore SD Plastic Surgery, we have put together a comprehensive breast augmentation package that covers everything, including your postoperative bra and scar gel that assist with the healing process.
Why should I choose Restore SD Plastic Surgery for my breast augmentation?
As you consider options to enhance your breast size, doing your homework and educating yourself about breast implant options and choice of surgeons is essential. At Restore SD Plastic Surgery, board certified plastic surgeon Dr. Katerina Gallus partners with you to customize a breast augmentation treatment plan that is individualized to your body, aesthetic goals, and timeline. Call 858-224-2281 or contact us online to book your complimentary breast augmentation consultation today.