Meet San Diego Female Plastic Surgeon, Dr. Katerina Gallus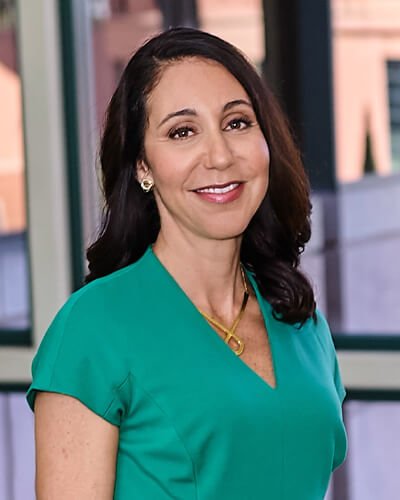 Dr. Katerina Gallus is an experienced and accomplished board-certified female plastic surgeon in San Diego who enjoys positively impacting her patients' lives through modern plastic surgery techniques.
Plastic Surgery Training & experience
After a successful career as a Navy plastic surgeon, Dr. Gallus founded Restore SD Plastic Surgery with the intention of creating a welcoming space for anyone seeking cosmetic enhancement. Restore SD Plastic Surgery offers skin care, injectables, laser treatments, aesthetician services, and plastic and reconstructive surgery.
Dedicated to serving others, she began her education with a Bachelor of Science from Duke University while on academic and ROTC scholarships. She pursued her dream of becoming a physician at the Uniformed Services University of the Health Sciences in Bethesda, Maryland, where she met and eventually married her husband. A Naval Academy graduate himself, the newly-married couple set out for a career in Navy Medicine after completing medical school.
Before founding Restore SD Plastic Surgery, Dr. Gallus completed a 20-year career as a Navy plastic surgeon.
After her internship, Dr. Gallus served as a general medical practitioner with the Marines. During this time, she had the opportunity to travel the world, visiting such places as Dubai, Singapore, and Thailand in support of their mission. She returned to complete her General Surgery Residency at the Naval Medical Center – San Diego. Although achieving board certification in General Surgery was a huge milestone, Dr. Gallus decided to complete a Residency in Plastic and Reconstructive Surgery at Indiana University School of Medicine in Indianapolis, Indiana to fulfill her dream of becoming a plastic surgeon.
In 2006, Dr. Gallus returned to the Naval Medical Center – San Diego, where she became double board-certified in Plastic Surgery and General Surgery. She and her husband started their family in between multiple deployments. She deployed in support of Operation Enduring Freedom at a forward base in Afghanistan, providing immediate surgical trauma support to our wounded soldiers and sailors. Upon returning from her deployment in 2011, the couple had their third daughter and settled into senior leadership roles at the Navy Medical Center in San Diego.
Dr. Katerina Gallus is board-certified by the American Board of Plastic Surgery (ABPS) and has over a decade of experience in cosmetic surgery of the breast and body, facial rejuvenation, and breast reconstruction. A trusted surgeon, her opinions are nationally respected, and she is a requested expert for meetings, panels, and journal articles.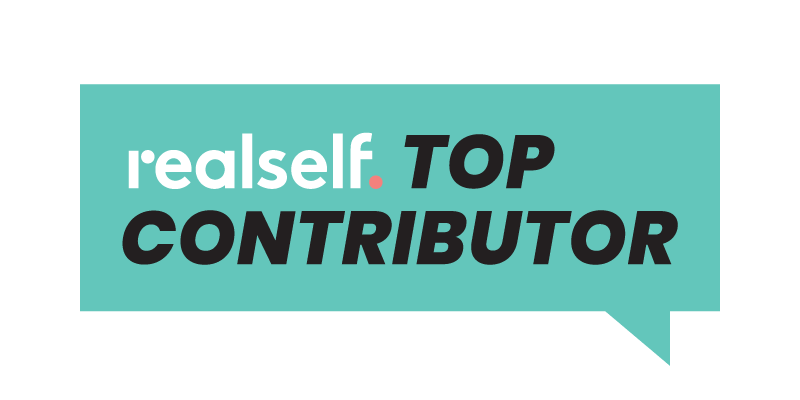 In addition to providing plastic and reconstructive care to our nation's sailors, Marines, retirees, and their families, Dr. Gallus was the Program Director for the Transitional Year Residency, training nearly 100 young Navy physicians. A natural leader, she chaired the Plastic Surgery Department for three years and set a new standard as the Specialty Leader for the entirety of Navy Plastic Surgery.
Female Plastic Surgeon in San Diego: Dr. Katerina Gallus
Click to view more educational videos with Dr. Katerina Gallus »
Professional memberships
Dr. Gallus is a member of the following professional societies:
The Aesthetic Society
American Society of Plastic Surgeons (ASPS)
American College of Surgeons (ACS)
California Society of Plastic Surgeons (CSPS)
San Diego Plastic Surgery Society
San Diego County Medical Society
Young Plastic Surgeons Steering Committee (YPSSC) (2012-14)
She is also a contributing voice in mentoring and guiding young plastic surgeons. In 2017, she was elected Vice-Chair of the ASPS' Women's Plastic Surgery (WPS) committee and is currently the Chair of WPS. She has co-chaired 3 successful conferences for WPS and is also the co-chair for the Practice Management track of the ASPS' annual spring meeting.
Dr. Gallus is a contributing voice in mentoring and guiding young plastic surgeons.
Dr. Gallus also represented the Southwest region on the ASPS' Ethics Committee and was elected Chair of Ethics her final year of service. In addition to the WPS, she is active in multiple other ASPS committees, including the Diversity, Inclusion and Equity Committee; the Membership Committee; the Public Education Committee; and the West Regional representative on the 2022 ASPS/PSF Nominating Committee, an elected position.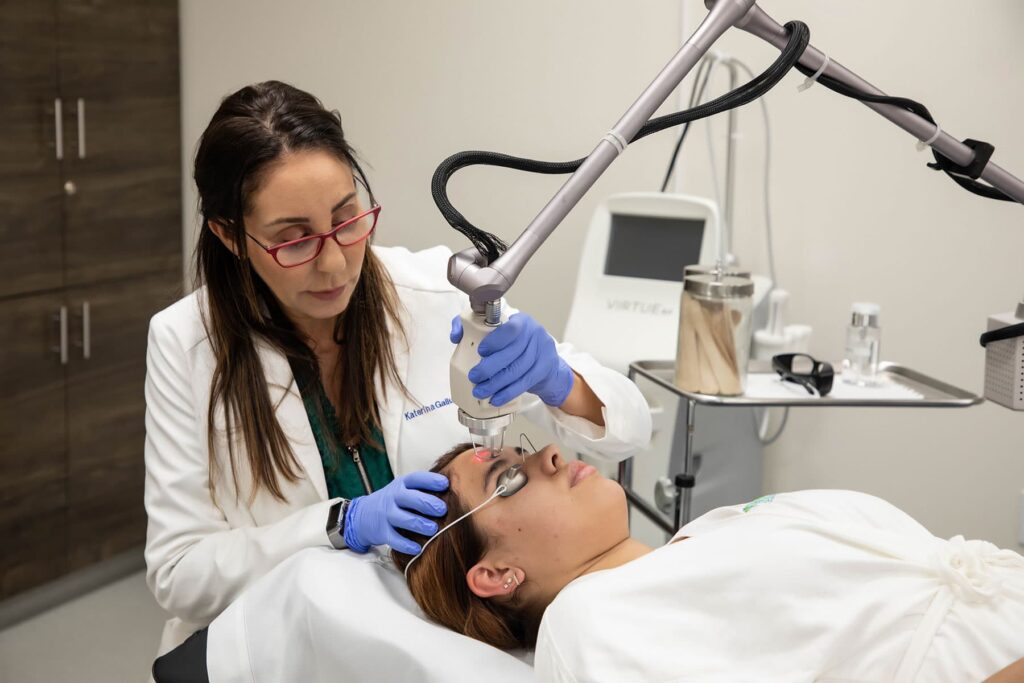 Teaching & speaking commitments
In 2022, Dr. Gallus was a speaker at the ASPS spring meeting and the California Society of Plastic Surgeons meeting. During the academic year of 2019-2020, Dr. Gallus was selected to be a Visiting Professor on behalf of the Plastic Surgery Foundation. She traveled and lectured at multiple plastic surgery residency programs, including UCLA, Emory University, and Vanderbilt University. In addition, she was invited to speak at the Northwestern Society of Plastic Surgeons' (NWSPS) meeting in Sun Valley, Idaho. She is an Assistant Professor at the Uniformed Services University and a Clinical Instructor at the University of California – San Diego.
Plastic surgery research publications
Dr. Gallus has published and reviewed numerous academic journals:
Reghunathan, Meera, Chen, Wendy, Kanth, Adithi, Gallus, Katerina. "Factors Affecting Female Plastic Surgeons' Decision to Pursue and Maintain an Academic Career: A Qualitative Analysis" Best Paper Presentation – Plastic Surgery. The Meeting, 2021.
Reghunathan, Meera; Parmeshwar, Nisha; Gallus, Katerina M., Gosman, Amanda A. "Diversity in Plastic Surgery: Trends in Female Representation at Plastic Surgery Meetings," Annals of Plastic Surgery, 84(5S): S278-S282, May 2020.
Gallus, K, Goldberg, K, Field R. "Case Report: Functional Improvement Following Diastasis Rectus Abdominus Repair in an Active-Duty Female," Military Medicine, 181, 8: e952-e954, 2016.
Protocol S-13-004 "Fractional Ablative Laser-Assisted Tissue Expansion in a Porcine Model, a Pilot Study" – Assistant Investigator.
Reviewer, Military Medicine Journal.
Reviewer, PRS Global Open Journal.
Reviewer, Plastic and Reconstructive Surgery Journal.
Plastic surgery articles
Dr. Gallus has had the honor of publishing and being featured in numerous articles:
Hospital & surgical center privileges
Dr. Gallus has hospital privileges at Scripps Memorial Hospital La Jolla, and also operates in select private outpatient surgical facilities within 5-10 minutes from her office. She operates exclusively at surgical facilities that are fully accredited by the American Association for Accreditation of Ambulatory Surgical Facilities (AAAASF).
As a female plastic surgeon, Dr. Gallus is proud to help narrow the gender gap in a male-dominated industry. (Only 20% of practicing plastic surgeons are women, despite the fact that 92% of plastic surgery patients are female.)
Motherhood & family life of a female San Diego plastic surgeon
When she's not in her San Diego plastic surgery office or the operating room, Dr. Gallus enjoys yoga and spending time at the beach with her family. Her three daughters and husband keep her busy, happily ensuring that she barely has time to read fiction or create elaborate home-cooked meals—just the way she likes it.
Dr. Gallus' curriculum vitae
Dr. Gallus' curriculum vitae is available to view or download.