How Does CO2 Laser Treatment Work?
The CO2 laser works by removing the layers of skin that have begun to show the signs of aging. Sun damage, environmental exposure and simply genetics all contribute to skin that loses its luster over time. With the CO2 laser, you can get rid of these damaged outermost layers of skin, making way for newer, healthier, younger-looking skin cells in their place.
CO2 laser treatment also encourages the body to produce more collagen, the protein responsible for keeping the skin strong and healthy. With more collagen, the skin can withstand damage more effectively and look younger for longer periods of time.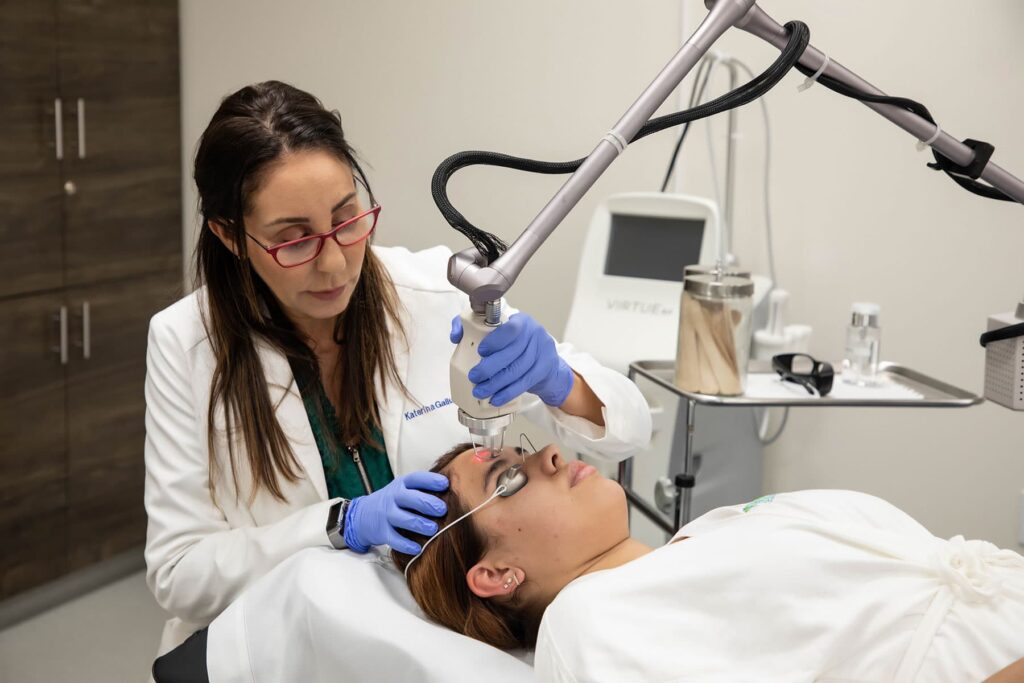 What Can the CO2 Laser Treat?
The Phoenix 15 CO2 laser can address a wide range of skin concerns, including:
Acne and traumatic scars
Hyperpigmentation (sun spots, melasma, etc.)
Fine lines and wrinkles
Uneven skin tone and texture
Dull, dehydrated skin
The Phoenix CO2 laser is especially effective for the treatment of fine lines and wrinkles around the mouth and eyes. When the skin is given a chance to restore itself, these unwanted lines will gradually begin to disappear.
What Can I Expect During Treatment?
Treatments are performed in our office and will begin by applying a local anesthetic to the skin to ensure your comfort. During the treatment we use the Zimmer Cryocooling technology to jet cold air onto the skin to minimize pain and heat during the treatment. Depending on the treatment areas, some patients prefer taking an oral sedative to relax them for the procedure. The Phoenix 15 CO2 Laser is specifically designed to provide customizable treatment, allowing our board-certified surgeons to control the depth of the treatment and adjust the expected recovery time based on your specific skin needs.
The fractionated technology allows for concentrated beams of energy to penetrate the skin surface, and actively remove the dead and damaged tissue without harming the surrounding area. The controlled skin injury stimulates new collagen production and skin tightening over time.
While you will be able to return home immediately after your treatment, we usually advise that patients rest and avoid excessive sun exposure for a couple of days afterward. This will help accelerate the healing process, which typically takes around two weeks.
---
Revitalize Your Skin with the Phoenix 15 CO2 Laser
The CO2 laser remains one of the most effective methods to combat the signs of aging, and we are proud to offer it at Restore SD Plastic Surgery in San Diego. Contact us today to schedule your first appointment and find out if this treatment is right for you.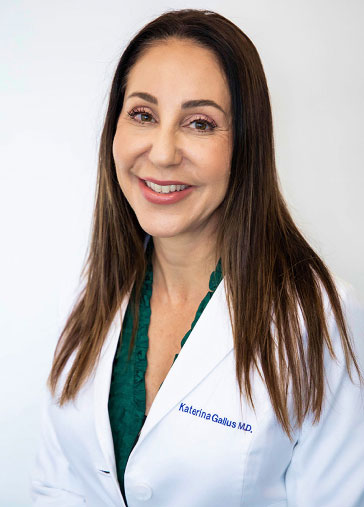 Dr. Katerina Gallus
Dr. Gallus has over 20 years of experience and is a fully credentialed, board certified plastic surgeon. She will partner with you to develop a tailored surgical plan that prioritizes your safety and results.
"I have been to see Dr. Gallus and her staff on a number of occasions. They are kind, professional, intelligent, extremely caring and thorough, but most of all are of a caliber that most other physicians cannot compete with. The experience top to bottom was pleasant…I can't wait to come back to see her after my CO2 laser treatment from Dr Gallus heals! She recommended a post treatment kit of Skincare called Alastin. It feels wonderful and is helping my skin to heal at a rapid rate!
If you are looking for something basic such as a peel or laser treatment all the way to a mommy makeover or facelift, this is the place to go!"
—Actual patient of Dr. Gallus