How does a facelift work?
A facelift tightens underlying muscles and tissues in the lower face and neck, removes excess sagging skin, and redrapes the facial skin in a natural-looking, elevated position. A facelift is the gold standard for tightening underlying musculature and lax skin to take years off your look and restore a youthful, refreshed appearance. This procedure is also known as rhytidectomy (literally "removal of wrinkles").
Although there are many non-invasive facial rejuvenation options available today, none rivals the results a facelift can achieve. While non-surgical options like injectables may complement the results of a facelift, these options do not effectively address significant skin laxity, which a facelift specifically addresses. It is often said that a facelift turns back the clock on facial aging; results look natural, and you will continue to age, but you will also continue to look younger and more refreshed than you would have without the procedure.
We can make it happen in August – just opened NEW dates! Call 858-224-2281 or contact us online »
Your facelift procedure options
Each facelift procedure is customized to you. Depending on the concerns you have and how advanced your signs of facial aging are, a certain procedure variation or a combination technique may be better suited to meet your needs. Here are the most common procedure options—including the neck lift procedure, which is typically included as part of a facelift—that patients undergo at our cosmetic surgery practice:
Standard facelift
A standard facelift is best suited for patients with sagging tissue from the cheeks to the jawline. Incisions are placed in front of the ears and extend behind the ears and into the hairline.
You may be a candidate for a standard facelift if you have one or more of the following issues:
Excess skin that starts along the cheeks
Sagging of soft tissues and muscles of the face and neck
Poor jawline definition
Jowls
Mini facelift
A mini facelift is designed to treat patients with localized facial aging around the jawline. Compared with a traditional facelift, smaller (or fewer) incisions may be used to perform a mini facelift. Good candidates for this facelift technique have less advanced signs of facial aging, limited to the lower face.
To determine if you are an ideal candidate for a mini facelift, Dr. Gallus will look for these factors:
Signs of lower facial aging, i.e. jowls and some skin laxity
Good skin elasticity around the upper cheeks and eyes
Good skin elasticity in the neck (no neck rejuvenation is needed)
Neck lift
A neck lift may be performed as a standalone procedure or in combination with other facelift techniques. (In fact, a traditional facelift includes a neck lift as well as lower face rejuvenation.) During a neck lift, an incision is placed under the chin, through which the platysma muscles are tightened. Through incisions behind the ears, the skin is redraped over the tightened muscles.
You may be a good candidate for a neck lift if you have:
Vertical bands on the neck
A frustrating "turkey wattle"
Poor neck and jaw definition caused by excess skin
Complementary procedures to combine with a facelift or neck lift
Fat grafting
Fat grafting is often included in the facelift surgical plan if patients have a degree of volume loss in the face due to either aging or weight loss. Fat grafting, or fat transfer, involves using your own fat as a natural solution for restoring volume to areas of the face that have thinned out or grown to sag.
Here is how fat grafting works: First, fat is removed via liposuction from localized areas such as the abdomen or flanks. The fat is carefully processed, then injected in volume-depleted cheeks, lips, and temples as needed to give you a natural-looking and refreshed appearance.
Laser resurfacing
While a facelift repositions tissues and helps with sagging, it doesn't necessarily smooth all wrinkles. For patients who need to also address skin texture, discoloration, and fine lines, laser skin resurfacing can be performed at the time of your facelift surgery to improve the smoothness and tone of aging skin.
Laser skin resurfacing works by targeting the outermost layer of damaged skin, making room for fresh, healthy skin to replace it. It also stimulates collagen production, which keeps the skin looking firm and healthy, making it an ideal complement to a facelift.
Upper face rejuvenation with eyelid lift or brow lift
It's a little-known fact that facelift surgery focuses on the lower face and neck, but doesn't address issues of the upper face. Patients who have sagging upper eyelids, heavy brows, or significant upper face wrinkles may choose to combine their facelift with brow lift surgery (also called a forehead lift) or eyelid lift surgery for a comprehensive improvement.
What results can a facelift achieve?
Enhance definition: Excess skin along the jawline and neck can obscure the attractive definition of the face. By removing excess tissue, we are able to sculpt the jaw and enhance the cheekbones, restoring a youthful v-shaped contour to the face and revealing the slim line of your neck.
Help you look younger: The goal of facelift and neck lift surgery is to highlight the youthful tone and contours of your face—this effectively erases years from your appearance. While it doesn't halt the facial aging process entirely, patients who choose surgery notice a more youthful quality in their appearance for many years.
Boost your confidence: The toll that facial aging takes on the quality, texture, and beauty of your skin can have a major impact on your confidence and how you view yourself. Choosing facelift surgery won't alter your unique facial characteristics, but the procedure can enhance your natural beauty and restore the confidence of your inner self. You will continue to look like yourself, but more rejuvenated.
Choose female plastic surgeon Dr. Katerina Gallus for your facelift in San Diego
Katerina Gallus, MD is a female cosmetic plastic surgeon who is board certified by The American Board of Plastic Surgery (ABPS). With over 15 years of experience as a plastic and reconstructive surgeon, Dr. Gallus has the skills and expertise to develop a safe surgical plan that achieves your desired results. To schedule your consultation, call 858-224-2281 or contact us online.
---
Our facelift before and after results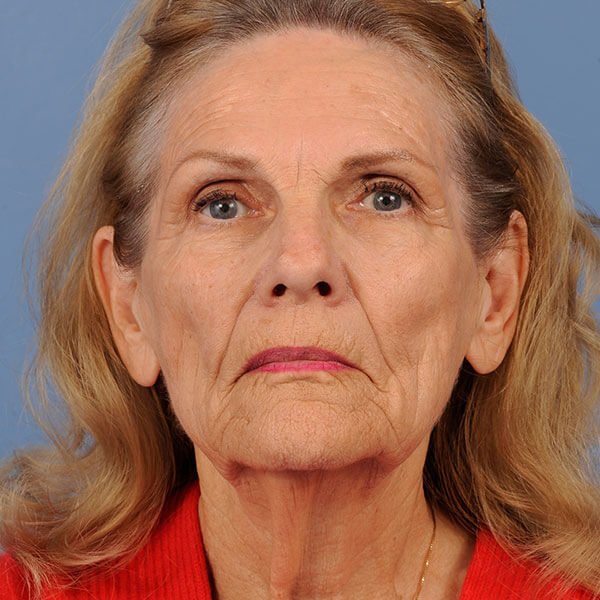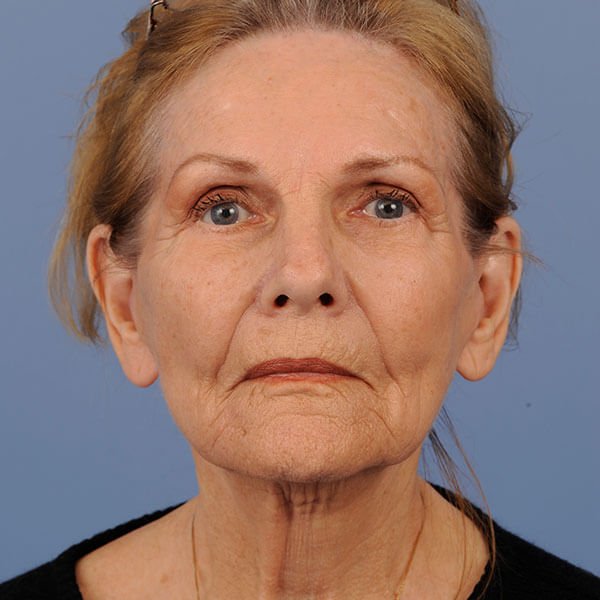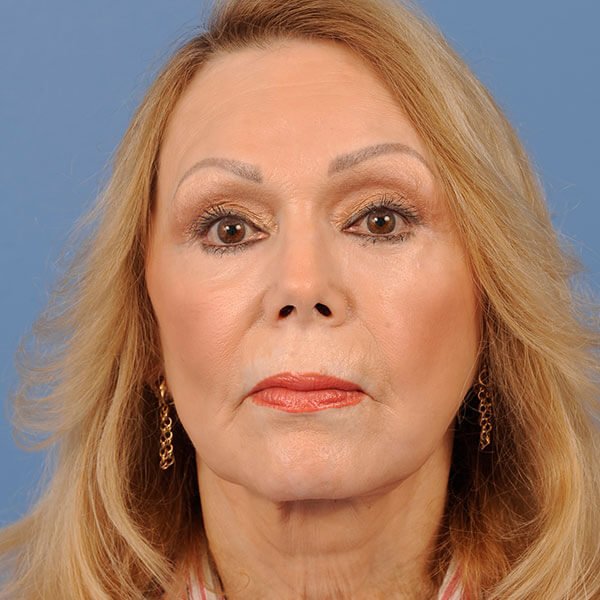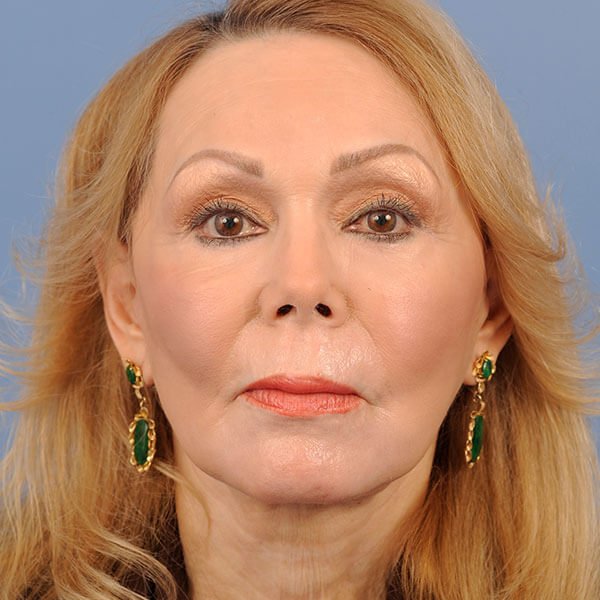 View facelift before & after photos »
---