Mommy Makeover Special Offer
Book your mommy makeover in August and receive 15% OFF surgeon's fees!
*Cannot be combined with other offers. Offer expires August 31, 2022.
What Can Be Corrected With Mommy Makeover in San Diego?
Breast Appearance
Your breasts can increase in size and fullness throughout your pregnancy and the nursing process. However, you can lose this volume over time, which causes your breasts to appear empty or deflated. Many women develop sagging of the breasts, which contributes to an aged breast aesthetic. Breast augmentation, breast lift surgery, or a combination of the two may be the option for restoring the attractive fullness of your pre-baby breasts.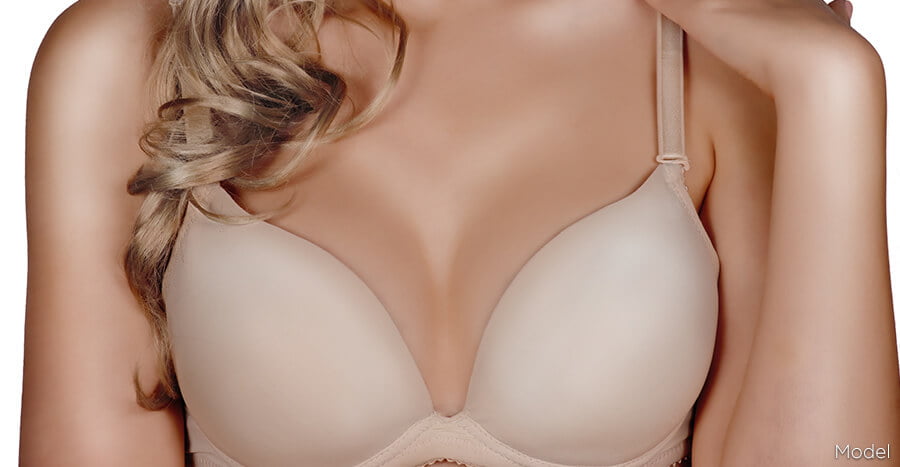 Flabby Abdomen
The rapid stretching of your belly from your pregnancy can leave you with both skin and muscle laxity. The loss of elasticity can create a flabby abdomen that lacks definition. For some, a weakened abdomen leads to a stomach pooch, which can affect how nicely your clothing fits. The surgeons at Restore SD will help you determine if a standard, extended, or mini tummy tuck will provide you with the abdominal contour you desire.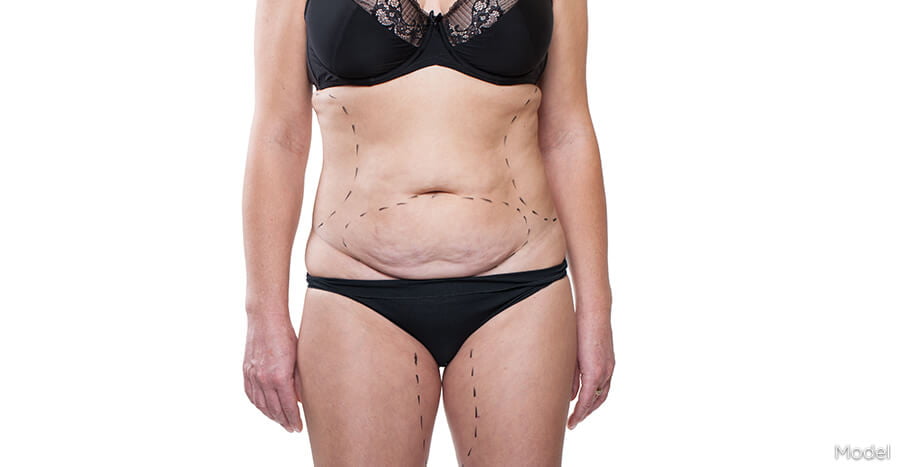 Excess Fat
It is common for women to accumulate fat throughout their body during pregnancy, but it can be difficult to shed these additional pounds postpartum. Unwanted fat can prevent you from having the body shape or definition you desire. Liposuction can be performed as a standalone procedure to treat a specific problem area, or it can be combined with a tummy tuck to define and contour the abdomen, enhancing your results.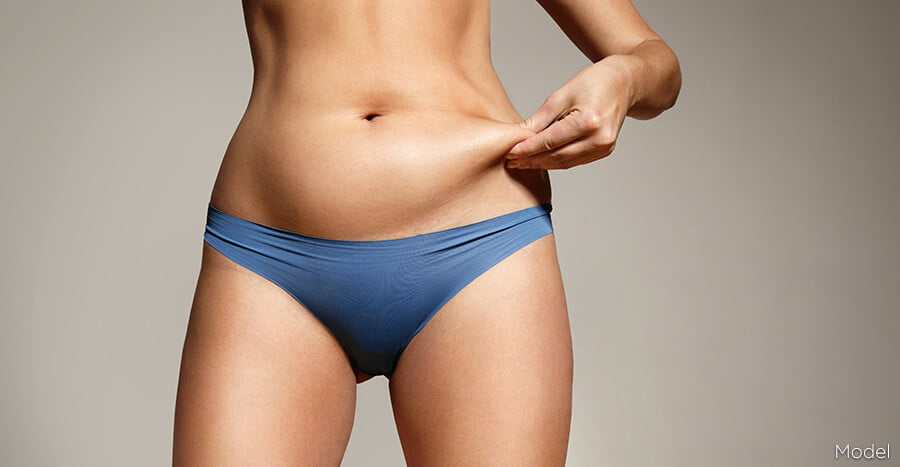 We can make it happen in August – just opened NEW dates! Call 858-224-2281 or contact us online »
Customize Your Mommy Makeover
Breast Augmentation
Breast augmentation uses implants to increase the size and improve the shape of your breasts. You will work closely with your Restore SD surgeon to design a plan that provides you with the breasts and silhouette you want. We offer a wide variety of implant options to help you achieve a look that nicely complements your frame
Breast Lift
Breast lift surgery treats multiple degrees of sagging, which cannot be improved with implants. The breast tissue is lifted and repositioned as your Restore SD surgeon carefully crafts a more youthful and perky breast appearance. Breast lifts are commonly performed in conjunction with augmentations for patients who wish to increase their bust size in addition to ridding their breasts of a noticeable droop.
Tummy Tuck
Tummy tuck surgery implements tissue removal and muscle tightening to help restore a firmer abdominal contour. A standard tummy tuck addresses excess skin accumulation from the navel to the pubic mound and provides muscle tightening. Other women may benefit from a mini tummy tuck that focuses on the muscles and improves minor skin laxity. Still, others may want a more dramatic result and opt for an extended procedure that maximizes skin removal, tightens the muscles, and uses liposuction to smooth the flanks and hips.
Liposuction
Liposuction uses gentle vacuum suction to eliminate excess fat from multiple areas of the body. While it can improve the contour of your arms, back, thighs, bra line, and neck, liposuction is often used along the stomach and flanks to improve the abdominal contour. It can enhance the definition of your hips and rejuvenate the overall shape of your physique.
View mommy makeover before & after photos »
Things to Know
Mommy Makeover Recovery
The extent of your mommy makeover recovery will vary depending on the type and number of procedures you undergo. Most patients will experience bruising and swelling along their treatment area. After two weeks, most patients are able to return to regular activities, like work. However, you will need to limit your physical activities, such as heavy lifting or exercise, for four to six weeks. Dr. Gallus will advise when it is safe to resume all activities. Major swelling should subside within six to eight weeks.
Mommy Makeover Scars
Breast and abdominal procedures use thin, well-placed incisions designed to limit visible scarring. However, scar development varies based on the patient's natural healing abilities. Scars take nine to 12 months to fully mature, and scar care with the Restore SD team will be an important part of recovery.
How much does a Mommy Makeover in San Diego cost?
The price of Mommy Makeover varies between patients depending on the type and number of procedures performed. Factors such as surgical fees, facility fees, and anesthesia fees can all affect the ultimate cost of your procedure. A detailed quote will be provided during your free consultation.
Pain
Anesthesia prevents pain during your surgery, and oral pain medication is used to alleviate discomfort following your mommy makeover surgery. Most discomfort only lasts several days.
What procedures do Mommy Makeovers include?
A Mommy Makeover is a customized approach to cosmetic surgery that includes a combination of breast and body procedures. This may include some or all of the following: Breast augmentation, Breast lift, Liposuction, Tummy tuck (abdominoplasty), and Labiaplasty. Because no two women have the same issues following pregnancy or the same body type, the surgeons at Restore SD believe in working with the individual patient to design a treatment plan that addresses their specific needs, meets their goals, and highlights their unique bodies.
Dr. Katerina Gallus is board-certified by the American Board of Plastic Surgery (ABPS) and has over a decade of experience in cosmetic breast and body surgery, facial rejuvenation, and breast reconstruction. A trusted surgeon, her opinions are nationally respected, and she is a requested expert for meetings, panels, and journal articles.
---
FAQs
---
Mommy Makeovers at Restore SD: Your Safety First

At Restore SD Plastic Surgery, we consider our patients' safety throughout every step of their mommy makeover procedure. Dr. Gallus only operates at select private outpatient surgical facilities located within minutes from her office that are fully accredited by the American Association for Accreditation of Ambulatory Surgical Facilities (AAAASF). Considered the "gold standard" in facility accreditation, AAAASF facilities must meet over 350 standards for quality, safety, and sterility. Surgical procedures are performed in one of four cosmetic AAAASF certified operating rooms, including:

La Jolla Professional Plastic Surgery
La Jolla Surgery Center

We endeavor to provide highly trained anesthesiologists to care for our patients with compassion and skill. We also work with 2 major anesthesia centers in San Diego: Anesthesia Service Medical Group (ASMG) and Anesthesia Consultants of California Medical Group (ACCMG). ASMG participates in over 190,000 surgical cases per year in San Diego, while ACCMG has been serving patients in San Diego County since 1995. Both are certified for local anesthetic and have board-certified anesthesiologists. Dr. Gallus also has hospital privileges at Scripps Memorial Hospital La Jolla.

Always placing our patients first, we maintain the highest level of clinical competence and integrity in our relationships with patients, professional associates, medical facilities, and the communities we serve.
Choose RestoreSD Plastic Surgery for your San Diego Mommy Makeover
Board-certified plastic surgeon Dr. Katerina Gallus has over a decade of experience performing cosmetic and reconstructive surgeries, including Mommy Makeover procedures. In addition to operating in a fully credentialed facility, we take the time to listen to your goals and partner with you to develop the best and safest surgical plan that will optimize your results and leave you looking and feeling your best.