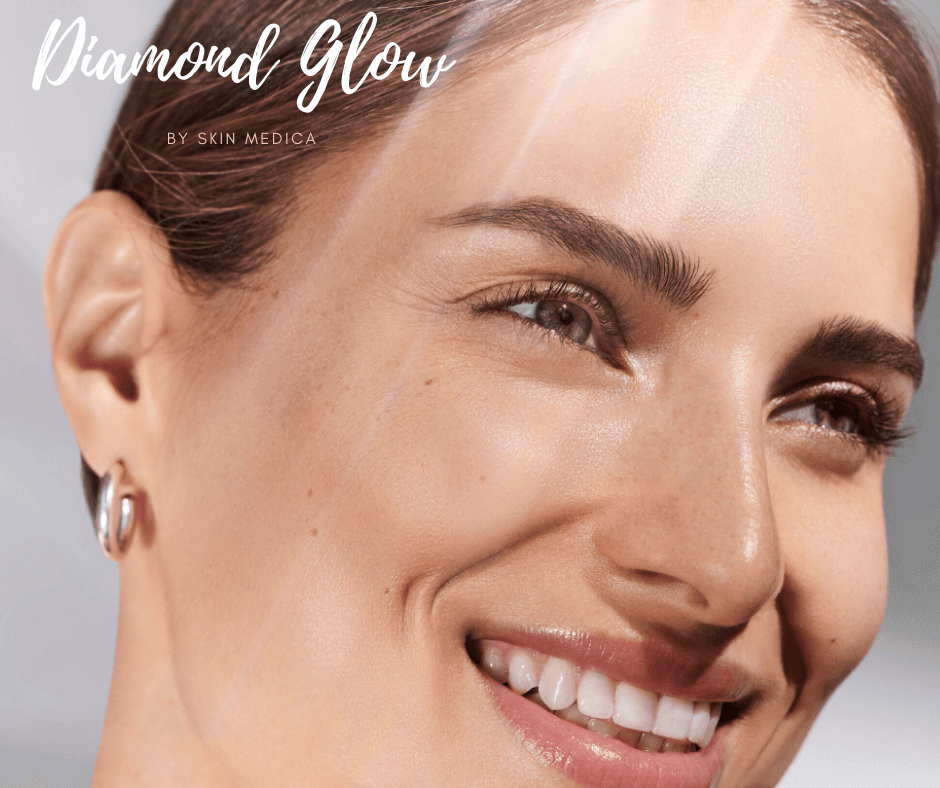 Diamond Glow is an advanced skin treatment that combines exfoliation and infusion of condition-specific serums to improve skin health, function and appearance. The technology of Diamond Glow allows optimal depth delivery of serum that provides immediate and long-lasting results on all skin types.
Diamond Glow is a non-invasive treatment with no set downtime. The treatment is fully customizable and the perfect solution to address a wide variety of skin concerns and conditions from head-to-toe. The innovative technology infuses skin with customized serums during exfoliation, when the skin is most penetrable maximizing plumpness, volume, hydration, tone, and texture.
The Diamond Glow Difference
Exfoliation
Specialized dermabrasion techniques are used to remove dry, damaged skin cells
Infusion
Delivery of condition-specific serums deep into the skin
Volumizes skin
Improves Skin Radiance and Revives dry and sun-damaged skin
Visibly Reduces Fine Lines, Wrinkles, and Sun Damage
Targets Skin Concerns and Optimizes Results
Gives a Lasting Youthful Boost
Stimulates Healthy Cell Renewal
What conditions can be treated with Diamond Glow?
Hyperpigmentation
Melasma
Acne
Sun Damage
Post-Inflammatory Hyperpigmentation (PIH)
Aging skin with fine lines and wrinkles
Sallow skin
Dry, flaking, dehydrated skin
Enlarged pores, oily, or congested skin
Rough skin texture
Fine skin around the eyes and lips
Body areas that can be treated with Diamond Glow
Décolletage – treat sun damage, fine lines and wrinkles
Stretch marks on the abdomen or breasts
The appearance of cellulite
Bumps, dryness, and discoloration on the arms, knees, or elbows
Dryness or cracking of the hands and feet
Back acne
What are the types of Pro-Infusion serums?
Hydrating
Vitamin C
Skin Brightening
Pore clarifying




Frequently Asked Questions
Schedule Your Visit!
Come in see the professionals at Restore SD Plastic Surgery for a full and complete treatment that will have you looking your best!