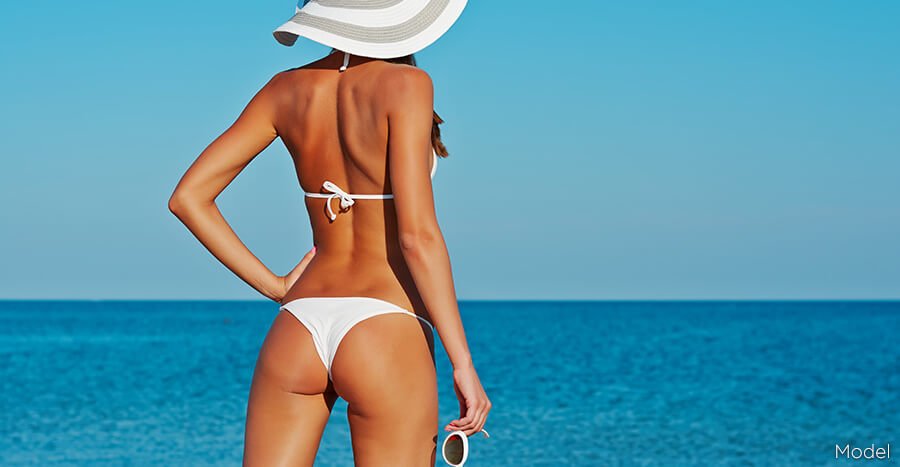 Do you desire dangerous curves? The Brazilian Butt Lift (BBL) may be your ideal procedure. The Brazilian Butt Lift contours the hips, flanks, and buttocks to create a more shapely figure and rounded, perkier backside. The BBL uses fat harvested from stubborn areas in your hips and stomach to naturally enhance your backside. The results are an immediate, natural feeling and improved appearance. It is a minimally invasive way to sculpt a well-proportioned backside that will leave you looking great in clothes and feeling self-confident.
Schedule A Consultation
---
The Best Candidates
Have flattened buttocks and outer hips
Do not have a history of blood clotting problems such as DVT or PE
Have some extra fat in the hips, flanks, thighs, or abdomen
Want a natural means to achieve a round, perky backside
Are not taking blood thinner medications or using nicotine products
Are a healthy weight and free of significant medical conditions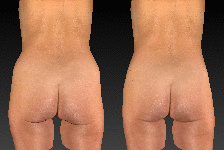 ---
The options
Buttocks augmentation with fat grafting (Brazilian Butt Lift) is increasingly becoming one of the most popular cosmetic surgical procedures in the United States. The buttocks can be augmented through fat grafting using your body's own tissues with the side benefit of liposuction of some other areas where fat is stored. The other means for buttock augmentation is placement of silicone implants similar to breast implants. This procedure is an alternative that carries with it visible scars, a longer recovery, and potential for infection and rejection of the implant. At Restore SD Plastic Surgery, we believe that fat grafting is by far the better option and are pleased to offer Brazilian Butt Lift as one of our many body contouring procedures.
The Surgery
BBL is performed under general anesthesia in an accredited surgery center or hospital setting. The surgery usually takes 2-3 hours to perform and is an outpatient surgery so you are able to go home after you recover from anesthesia. During surgery, your Restore SD surgeon will harvest fat from your hips, flanks, thighs and abdomen using the SAFELipo™ technique. The fat is purified in a sterile processing device and injected with a small cannula (round tube) in multiple layers to beautifully sculpt and define the shape of the buttocks. The fat is a living graft and will establish its own blood supply and survive. Great strides have been made in fat grafting in the last decade and it is reasonable to expect that 60-75% of the grafted fat will survive and provide a robust and long-lasting improvement in your figure.
The Recovery
After surgery and recovering from anesthesia you will be able to go home with a responsible adult who can ideally spend the first few days of recovery with you. Some surgical pain is expected and you will be prescribed pain medication for use in the postoperative period. You will wear a compression garment for 4-6 weeks to ensure a smooth contour in the areas from which the fat was harvested. You will have some swelling and bruising after surgery and this generally subsides very quickly within the first weeks after surgery. You will need to stay off your shapely new backside for 10-14 days so make sure you have a comfy place set up for recovery. You will be seeing your Restore SD surgeon frequently for follow up and will be guided back to your usual activities based on your speed of recovery. Most complications come from getting too active too early. Please plan your surgical date to allow enough time for recovery and return to your more vigorous activities.
The Combined Procedures
Brazilian Butt Lift is one of the many body contouring procedures that we offer and it can frequently be combined with breast enhancement surgery, liposuction, or other body contouring procedures. Your Restore SD surgeon will partner with you to develop a comprehensive surgical plan that is designed to optimize your results and safety.
---
FAQ's