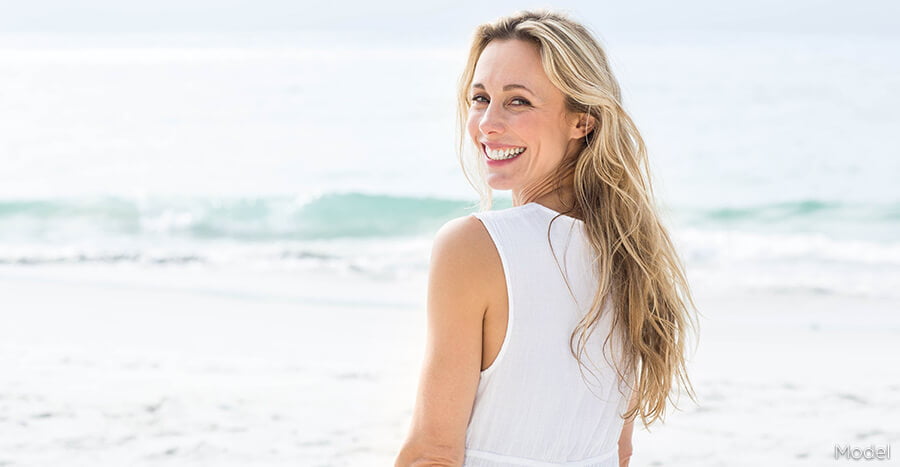 One of the most effective means of rejuvenating skin is the use of fractionated laser technology. Although there are hundreds of laser devices available the concept is the same – create precisely targeted thermal damage to the skin to stimulate the rejuvenating qualities of healing. The small zones of injury trigger your own natural collagen production which rejuvenates and tightens the skin to improve the appearance of fine lines, skin texture, and uneven pigmentation. One size fits all is not rule for laser treatment, therefore it is critical that the laser and the treatment regimen is tailored for your individual skin type and desired results. At Restore SD Plastic Surgery we offer a decade of experience and passion for achieving safe and effective result
---
The Best Candidates
Interested in preventative care to get rid of early sun damage and stimulate collagen
Are healthy and not taking Accutane or using nicotine products
Wish to reflect your inner positive self
Have sun damaged or aging skin of the face, neck, hands, or decolletage
Interested in a non-surgical means of rejuvenation
---
The Options
The fractionated CO2 laser offers a means to improve skin quality and can be performed in the office or as an adjunct to surgery. The skin resurfacing can be offered as a single ablative treatment or a series of treatments, depending on the desired goals and time for recovery. Laser treatment along with a personally curated skin care regimen will effectively minimize signs of aging skin.
The Consultation
On the day of your consultation, your Restore SD Plastic surgeon will review your facial anatomy, your concerns and establish a plan for treatment. A period of skin care prior to laser treatment will enhance the results. In order to provide the safest outcome, you will also be prescribed antiviral medication to take prior to the laser procedure.
The Procedure
On the day of your in-office procedure, we apply a gentle cleanser and a topical local anesthetic. Cool air and ice packs can be applied before and after treatment to make laser treatments as comfortable as possible. If preferred, we can prescribe a mild sedative ahead of time to make your procedure more comfortable but this will require a responsible adult to drive you home.
Your provider will then treat the areas of the face, neck, decolletage and hands in a safe and calm environment. Immediately afterward we apply a medical grade serum and a barrier cream. There is some minor heat at the time of treatment but the warm feeling of sunburn gradually resolves over the next few hours. You can experience some swelling and a sunburned appearance for approximately a week. As your dead skin cells are shed, you can have some skin flaking which is minimized by a good moisturizer. Your skin needs to stay protected with sunscreen during the healing process. You will be guided by the Restore SD team through the post treatment regimen to ensure that you heal quickly and safely.
Laser treatments are performed in the office setting and are generally repeated at regular intervals of 4-6 months. We can help you avoid hectic scheduling by setting up your next visit as you leave!
The Recovery
Expect some warmth and redness at the time of treatment that tends to resolve within the first day. Your face can appear sunburned or peeling up to 2 weeks after treatment. It is important to minimize sun exposure during the recovery process – laser treatment is best performed after and not before a sun-drenched vacation.
The Combined Procedures
Laser treatments complement other facial rejuvenation procedures to restore youth and vitality to your appearance. It is often combined with fillers such as Voluma®, Juvederm®, or Restylane® as well as neuromodulators like BOTOX® Cosmetic. Embrace your new BFF – BOTOX® Cosmetic, Fillers, and Fractionated Laser! Your Restore SD team will make individualized recommendations for your skin type to ensure you have the healthiest and youngest appearing skin and facial profile possible. Our medical grade skin care products are not available in retail stores and a complimentary skin care evaluation is offered at every Restore SD consultation.
---
FAQ's